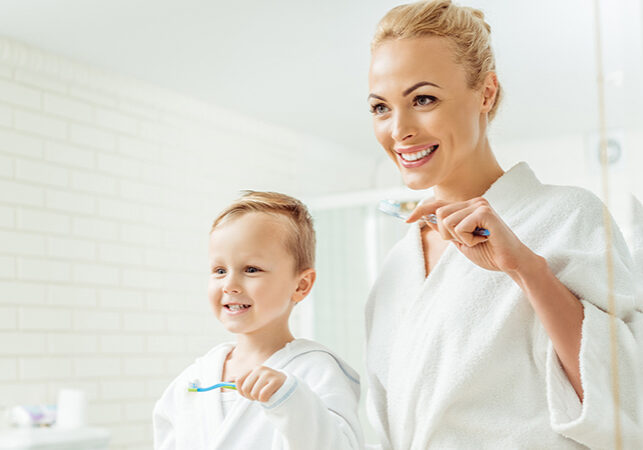 FAMILY AND EMERGENCY DENTIST
RICH FAMILY DENTAL - A FAMILY DENTAL PRACTICE IN COTTONWOOD HEIGHTS, UTAH
Going to the dentist can cause feelings of anxiety or fear. Or even embarrassment. At Rich Family Dental Care we work tirelessly to help manage those feelings by creating a great environment that reflects the values of the people in the Salt Lake area, Utah. Our dental staff is professionally trained and prepared for whatever case arises--be it a root canal, a full dental exam or a full mouth restoration--we're ready to work for you and those that you love.
Come visit our office and get to know our team. We're located on Highland Drive, just south of Fort Union Boulevard.
General and family dentistry encompasses many dental treatments that aim at helping you achieve and maintain optimal oral health for a lifetime. Whether you are bringing your child in for a simple dental checkup or need a more complex corrective procedure, we are here to care for your family's smiles. Our experienced Dentist and team are pleased to provide comprehensive general and family dentistry to meet all of your dental needs and goals for a healthy, beautiful smile.
We encourage all of our patients to visit us at least once every six months. During these routine appointments, we will provide a thorough dental cleaning and exam to make sure that your smile is in good health. Depending on your individual dental needs, you may need to come to our office more often. If you notice any dental pain or damage or experience a dental emergency, we urge you to contact us as soon as possible to receive the high-quality dental care you need. To learn more about our dental services and to schedule your family's next visit to our friendly office, we welcome you to contact us today.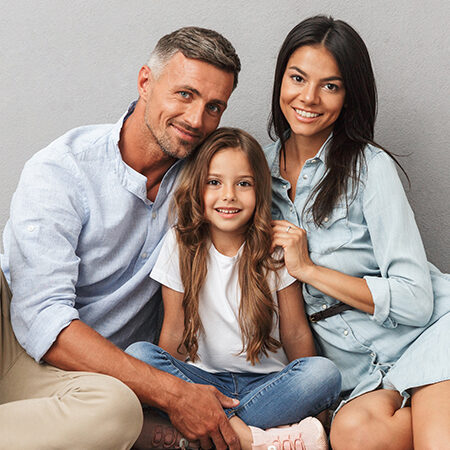 DENTAL HYGIENE AND GUM CARE
Even if you brush and floss every night, you are still prone to gum disease. The mouth is a perfect environment for bacteria and germs. Semi-annual cleaning and checkups are vital for keeping these issues at bay.
With proper root planning and care, you will prevent later issues with decay caused by underlying plaque and tartar. We use special-designed hygiene instruments to clean your teeth, and with each visit, your dental hygiene will significantly improve--with proper home habits.
Your oral health is as important as your physical health. Studies show people that take care of their teeth and gums have longer and healthier lives.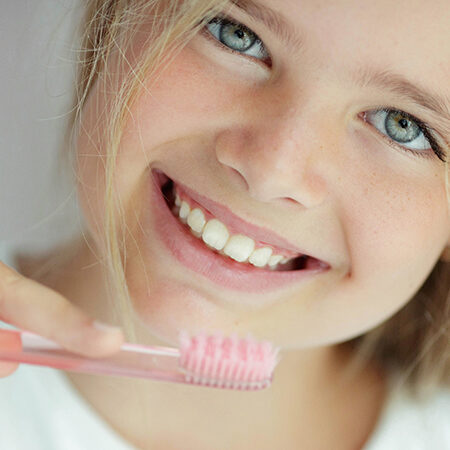 Whether you're looking for a teeth whitening treatment or dental veneers, we are a one-stop practice. Because we use white bonding material on all of the dental work we do, you're sure to be happy with filled cavities, gaps or cracks in your teeth. But it doesn't stop there.
Cosmetic dentistry offers teeth whitening, fillings, shaping teeth and veneers. We offer several aesthetic dental options for cosmetic dentistry to fix chipped, cracked, crooked or discolored teeth. Our dentist has a wide array of top of the line tools to assist in improving the look of your teeth. Before undergoing any cosmetic dentistry, it is essential to know the benefits and risks of each procedure. Our doctors will go over what to expect during and after the treatment and are happy to answer any questions that you may have.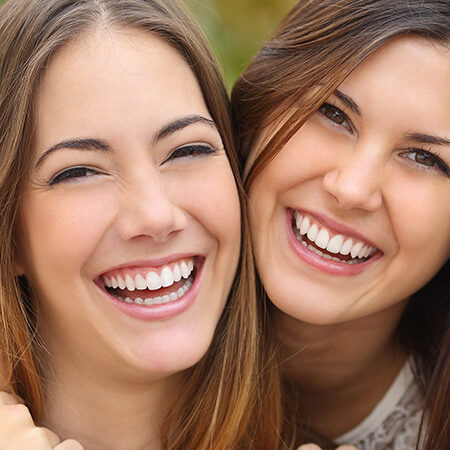 If you have missing teeth, it is crucial to replace them. Without all of your teeth, chewing and eating can cause discomfort and destabilize your bite. When teeth are missing, your mouth can shift and even cause your face to look older.
Dental implants are an ideal way to replace missing teeth. An implant is a new tooth made of steel and porcelain that looks just like a natural tooth. It's composed of two parts that mimic a tooth's root and crown. The implant's "root" is a titanium steel rod placed into the jaw bone to act as the root. Once the rod is in place, a porcelain crown is attached to replace the top part of your tooth. Implants may also be used to anchor dentures, especially lower dentures that tend to shift when you talk or chew. Patients with removable partial dentures can replace missing teeth with an implant for a more natural-looking smile.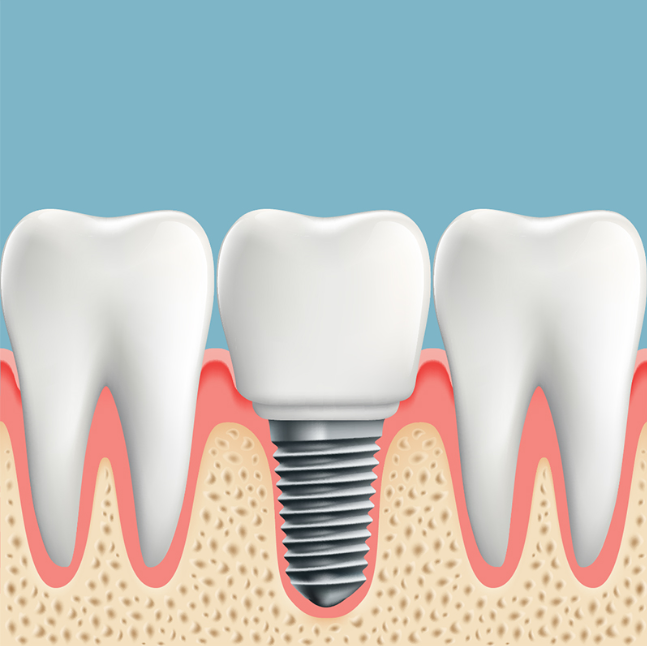 Removable dentures are a great way to go for anybody missing one or more teeth.  If you live in Salt Lake, Dr. Rich has the experience to fit and provide you with a great looking denture or set of dentures. If that's too far, and you live north of Bountiful we love to recommend Dr. Affleck, a denture dentist and prosthodontist in Clearfield, UT.
Some may wonder -- why would anybody choose removable?
One of the top reasons people choose removable rather than fixed dentures is they don't want to spend the extra money for dental implants. Another reason is they want to avoid surgery and the associated perceived pain and anesthesia. Many just want a quick and easy solution, and a flipper tooth, a partial denture or full denture get the job done.  A damaged or missing tooth can be unsightly and embarrassing. There is no better option to eliminate that more quickly than a denture.
If you don't have the funds at the moment to do a dental implant, but want to later, dentures can be a good temporary solution.  Not just because they provide a good aesthetic solution, but they can also help reduce bone loss, and possibly help prevent the need to pay for a bone graft later when you do get that dental implant, or act a simple temporary solution while you wait for bone to grow back after having a tooth pulled.
To set expectations properly, keep in mind that whether you choose a fixed or removable option for a missing tooth, multiple visits will be necessary to get the best possible end result.  The number of visits however can be reduced if you are looking at the lowest cost, most temporary possible solution. Scheduling an appointment with Dr. Rich is the simplest way to understand your options and timelines in greater detail based on your unique situation.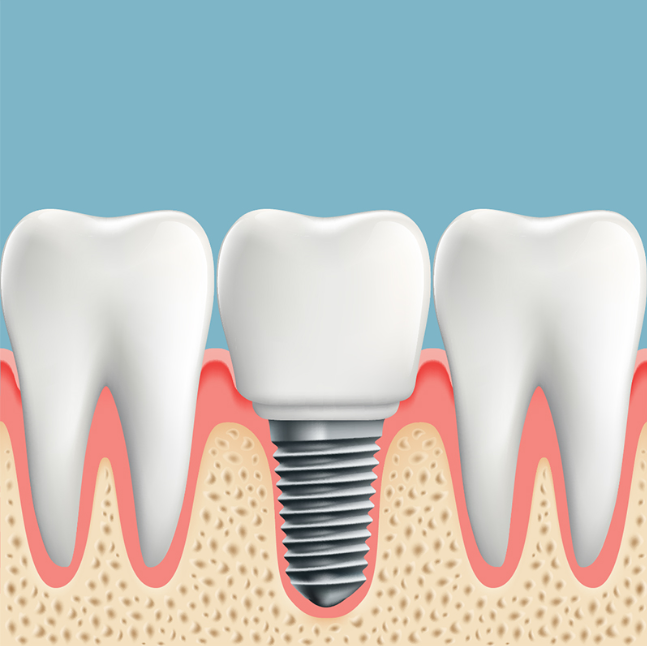 ROOT CANAL AND TOOTH EXTRACTION
In the past, if you had a tooth with a diseased nerve, it would most likely be extracted. With a root canal, we may be able to save the tooth.
Inside each tooth are pulp and a nerve. The nerve is the vestige of the tissue that initially formed the tooth. Once the tooth has been in the mouth for a time, the functioning of the nerve is no longer necessary. If a tooth is cracked or has a deep cavity, bacteria can enter the pulp. Germs and bacteria can cause an infection inside the tooth. If left untreated, pus builds up at the root tip in the jawbone, forming a "pus-pocket" called an abscess. An abscess can cause the pulp tissue to die. If the infected pus, pain, and swelling can result and if left untreated, the infection can injure your jawbones and your overall health. With proper care, your tooth can is saved, and you can avoid having it extracted.
Treatment often involves one to three visits. During the procedure, your dentist or endodontist (a dentist who specializes in problems of the pulp) removes the diseased pulp. The pulp chamber and root canal(s) of the tooth are cleaned and sealed. Often posterior teeth that have endodontic treatment should have a cast crown placed to strengthen the remaining structure.
As long as you continue to care for your teeth and gums with regular brushing, flossing, and checkups, the root(s) of the restored tooth should be fine. Because the surrounding tissues still nourish it, your restored tooth can last a lifetime.
Most of the time a root canal is a relatively simple procedure with little or no discomfort, and it can save your tooth and your smile! Come in today and let's make a plan for your beautiful smile!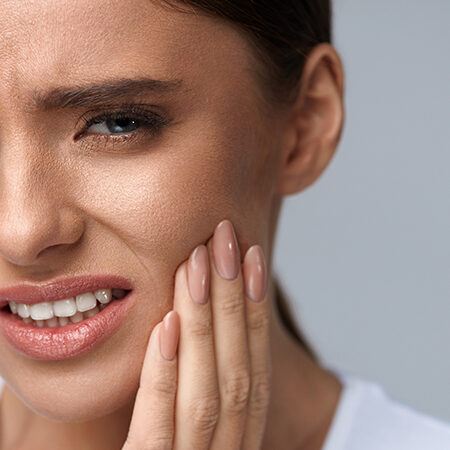 No temporary crown. No second visit. No goo in your mouth. The CEREC one-visit crown machine helps our highly trained assistants create a restoration for your tooth.
The 3D software takes the digital picture and converts it into a 3-dimensional virtual model on the computer screen. Your dentist uses dental expertise to design the restoration using the 3D computer program. Within a few minutes, and a click of a button, the restoration design data is sent to a milling machine in the office where a ceramic block that matches your tooth shade is placed in the milling machine.
In about 20 minutes, your all-ceramic, tooth-colored restoration is finished and ready to bond in place. Your dentist fits the restoration in your mouth to ensure proper fit and bite. The restoration is then polished and bonded to the prepared tooth. Your tooth is restored with no "temporary" or return trip necessary. All of this is done in a single appointment!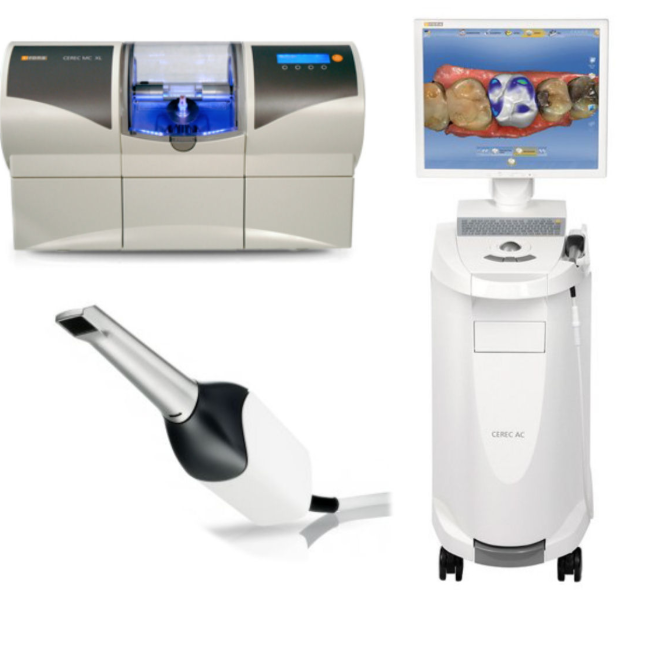 SAME-DAY DENTAL EMERGENCY
When you need dental care, you need it NOW! We happily offer emergency dental care to all of the communities surrounding Salt Lake Valley--Cottonwood Heights, UT, Holladay, UT, Murray, UT, Sandy, UT, Millcreek, UD and more. Just call us and we'll do our best to treat your emergency same-day.
If you have tooth pain, a broken or cracked tooth or an abscess, you want relief as soon as it's available. Our friendly staff is ready to serve you and your family needs whether you call in ahead of time of just walk in. Our office is located near Fort Union Boulevard, on Highland Drive, to offer a convenient dental experience that will relieve the stress and worry that is associated with emergency dental care.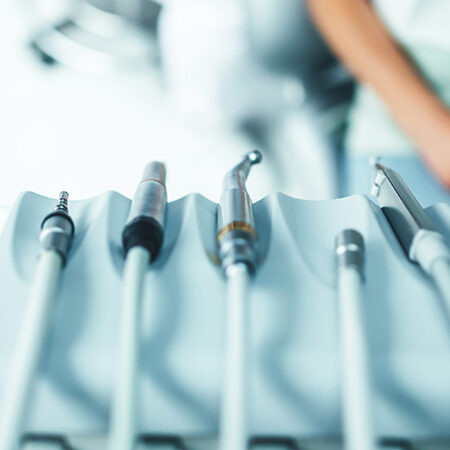 LASER DENTISTRY = GENTLE DENTISTRY
Rich Family Dental is one of a few dentists in the Salt Lake Valley that offers hard-tissue and soft-tissue laser dentistry.
For children and adults that still feel anxious about visiting the dentist, the use of laser techniques may eliminate pain and reliably remove the need for local anesthesia. For many this means avoiding the pinch of the needle for good.  There is no need to wait to get numb. And no need for a second appointment because you couldn't feel your bite due to numbness.  This facilitates procedures with faster starts and finishes. Dr. Rich also prevents multiple visits because laser dentistry allows him to do multi-quadrant dentistry and at times even fill cavities during a regular hygiene visit. In short: Laser Dentistry at Rich Family Dental will likely result in less pain, and fewer visits. 
We use three different lasers, that can work together in a single visit to reduce pain, and reduce the time you spend in the chair...
Solea Isotopic CO2 Dental Laser
This laser is an all-tissue laser that works in dozens of different types of soft-tissue and hard-tissue dental procedures.  Regardless of where you feel pain or need work, this laser can work anywhere and from any angle with speed and comfort. It is effective on virgin teeth and in replacing old restorations.  Versatile and quick, this single laser can cut and shape hard enamel and soft gum tissue when fitting new crowns, performing root canals, or working on a small cavity close to the gum line.  Most importantly is the improvement in the patient experience.  We think it is improved so much, that you will only consider laser dentistry going forward.
Ivoclar Odyssey Diode Laser
For patients interested in crown lengthening, and in reducing a gummy smile, this soft-tissue laser is an effective replacement for the scalpel or elctrosurge procedures. The Odyssey cuts and coagulates at the same time which allows for immediate homeostasis. This creates cleaner gum lines, fewer post-operative complications, reduced likelihood of infections and faster postoperative healing time. Sutures are rarely needed due to the reduced pain and increased comfort, anesthesia may even be unnecessary.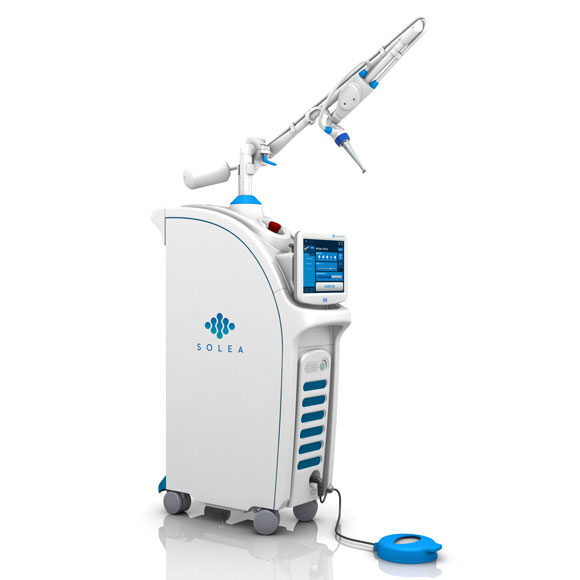 DIAGNOdent Laser
DIAGNOdent is an easy, painless, and extremely accurate way to detect cavities earlier than later. We use this precise laser to quickly scans over each tooth, pinpointing exactly where areas of decay are forming. There is no discomfort and it isn't uncommon that we discrete cavities are caught that may otherwise go unnoticed by probing or by x-ray.  Early cavity detection can be what prevents the later need for a root canal and unnecessary additional drilling for larger cavities.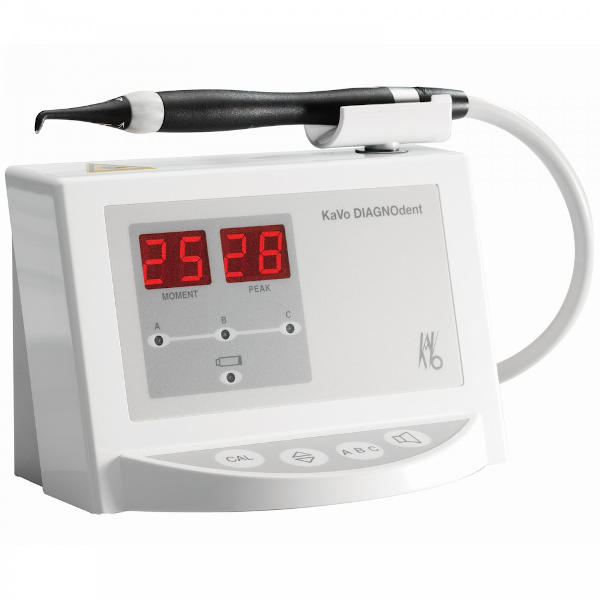 Are you looking for a great dentist near you? Contact us today!
If you live near Cottonwood Heights, Sandy, Holladay, Millcreek or Murray, we have an open dental appointment for you. Whether you need a checkup, your teeth cleaned, have a dental emergency or are looking for a new dentist--we are excited to meet your dental hygiene needs!
Call Us Today
John Rich Family Dental
7086 South Highland Drive, Suite 100
Cottonwood Heights, UT 84121
United States
phone: (801) 942-5520
Monday         
8:00 am–5:00 pm
Tuesday         
7:00 am–12:00 pm
Wednesday   
8:00 am–5:00 pm
Friday           
8:00 am–5:00 pm